Hi, this is a Japanese, Shohei. My English skill is not good, but I just try my best to write this article to inform you about what I want to tell you. 
Recently I see many hotels for travelers in my hometown Osaka and travelers who stay there.
That's convenient to do the sight of Osaka and the outskirts, but I also want to recommend to stay at 'Yukai Resort' or 'Itoen Hotels' if you are interested in eating traditional foods, staying Japanese style room with Tatami1 mattress and bathing in Onsen2.
What's 'Yukai Resort' and 'Itoen Hotels'?
Both of them are accommodation companies. Yukai Resort expands the business around West Japan and Itoen Hotels develops it around the central area of Japan. They offer half board per night by 7,500 yen at the lowest price.
Why recommended?
Quality of Onsen
You can visit a bath house in Tokyo, Osaka and anywhere. That's definitely a great opportunity to know an aspect of Japanese cultures, but if you want to experience a real Onsen, this might be the best choice.
All of the hotels these companies have are located in Onsen resorts, so you can enjoy the highest quality of Onsen whenever you want to bath through 24 hours (except 1 or 2 hours for cleaning). The health benefits of Onsen include recovery from fatigue, improved overall health. And also its components and pH can effect to exfoliate the dead skin cells and prevent wrinkles by moisturizing on the skin.
You can be released both physically and mentally in the perfect water temperature for fatigue recovery(43~44℃) and give your ears to birds singing or the murmuring of a stream in open-air bath surrounded by nature.
Walking around the Onsen resort is also part of the fun. Let's walk and eat with Yukata3. Foot bathes and gift shops should be scattered here and there.
Dinner and breakfast
You would be informed what time you may go to the banquet hall at the front desk once arriving at a hotel. Normally dinner time is from 5;30 p.m. at the earliest and breakfast is from 7 a.m. for every customer.
Every hotel adopts buffet all you can eat and there's a wide variety of food including sushi, tempura, desert, drink bar and local gourmet. Yes! there are most of the Japanese foods you plan to eat in your travel here. This is quite valuable because we will need to pay more than 5,000 yen if ordering this kind of meal in a restaurant.
※The standard plan does not include alcoholic drinks, but you can order at the counter and pay with the room fee at once when leaving the hotel.
Japanese style room
Most of the room are Japanese style room with Tatami mattress and fully equipped with a clean shower room and toilet with Washlet4. The view is also wonderful due to the mountainous or seaside area. The space by the window called Hiroen is nice to chill by smoking, drinking or reading a book. In the night, you can sleep not on a bed, but in Futon5. Experience Japanese life style here.
Facilities
First of all, there is a gift shop next to the entrance. You can enjoy shopping for your family or friends and also ship them from the shop directly. You can buy some local gourmets you ate in the buffet and shampoos you used in Onsen too if you like it.
They also have Karaoke rooms, ping-pong tables, an amusement arcade and Manga corner. You need to pay only for Karaoke and game machines, but you can use a Karaoke room for free if use it before 7 p.m.
Shuttle bus
All hotels are apart from the capital cities such as Osaka or Tokyo, but don't worry about it. Shuttle bus drop and pick you up at the meeting point. Normally it costs 1,000~2,750 yen for one way, but they offer promotional price every off-season. (6/5~19/7 for 2019) In this promo, you may not need to pay fare at all depending on destination!
Why so cheep?
There are some reasons as follows.
①Purchase a closed hotel and open after full renovation
②No porter
③No waiter
Yukai Resort and Itoen Hotels manage the business by purchasing closed hotels.  By doing this, they can cut down the expense of construction dramatically because just have to renovate.
Customers have to carry their bags to their room after check-in.
Both dinner and breakfast adopt buffet style, therefore they don't need to hire waiters.
In this way, they thoroughly reduce the initial expense to start hotel business and their labor cost.
How to make a booking
This might be a little difficult for foreign travelers.
Yukai Resort has English booking page, but Itoen Hotels does not. If it's difficult for you to read Japanese letters, you will need to ask your Japanese friends to help you make a booking.
And also, if you can read Japanese or have a Japanese friend, please check out the following website too. Many hotels are featured as the one which has great dinner, room or onsen, which is near fire works festival or which has last minute discount.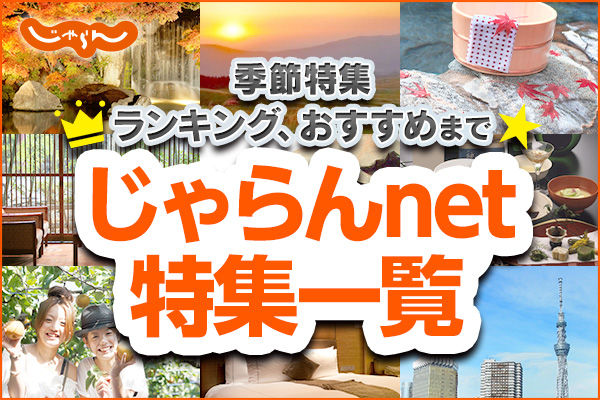 In the end
I seldom see foreign people at a hotel of Yukai Resort and Itoen Hotels. I think they are just missing it because even many Japanese people don't know😅loooooool
But I'm sure these company's services are what the foreign travelers who want to experience Japanese cultures are looking for. Please try it and let me know how it was.
I hope you make unforgettable memories in Japan!
脚注